Boosie & Vlad Agree: ASAP Rocky Should Put a Baby in Rihanna ASAP (Part 8)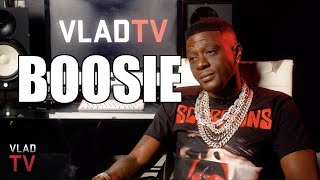 Watch the full interview now, ad-free as a VladTV Youtube Member – https://www.youtube.com/channel/UCg7lal8IC-xPyKfgH4rdUcA/join
Part 9: https://youtu.be/TPMKg84J1gU
Part 7: https://youtu.be/FcWiyXKRsps
Part 1: https://youtu.be/eJwy04PIWiM
——–
In this clip, Boosie shared his thoughts on his dream girl Rihanna dating A$AP Rocky, who called her "the love of my life" in a recent interview. Boosie explained that he's happy for A$AP Rocky and Rihanna, and he added that he hasn't been bringing up Rihanna's name recently, out of respect for the couple. To hear more, including Boosie and Vlad agreeing that A$AP Rocky should lock down Rihanna, hit the above clip.
Follow Boosie's new Instagram at @hesbackagain2021