Lil Bibby on Juice Wrld's Struggle with Addiction, Stops Interview to Wipe Tears (Part 15)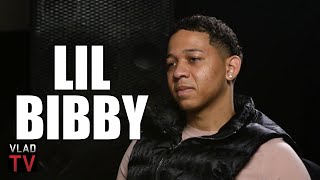 Part 16: https://youtu.be/RnoeaOekVl0
Part 14: https://youtu.be/MuyJtNU4jFI
Part 1: https://youtu.be/f52y9Ma9d4k
——–
In this clip, Lil Bibby opened up about Juice Wrld being in the studio with Eminem to record "Godzilla." He then got choked up while recalling Juice Wrld telling him to come on tour with him, but Bibby added that Juice was "acting weird" when he would see him. Bibby explained that Juice Wrld would hound him about coming out on tour, but when Bibby would get to the same city, Juice would be distant and somewhat avoidant. When Bibby brought it up to Juice Wrld, the rapper told Bibby that he was dealing with anxiety, which was worsened by his drug use. To hear more, including Bibby telling Juice Wrld to get off of drugs, hit the above clip.