Mob James Says 2Pac Didn't "Stay in His Lane" the Night He Got Killed (Part 8)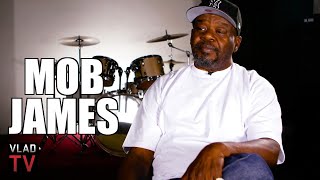 Part 7: https://youtu.be/EqLBtY5VwLk
Part 1: https://youtu.be/RaxK8jFc3iw
——–
In this clip, Mob James reacted to Leon's story about sitting next to 2Pac at the Mike Tyson fight the night of Pac's murder. Mob James explained why he believed the aggressiveness and rambunctiousness Pac displayed that night led to the shooting. Mob James said 2Pac didn't know how to stay in his lane as the money-making entertainer and Suge Knight mishandled the situation entirely by allowing the golden goose to run amuck.