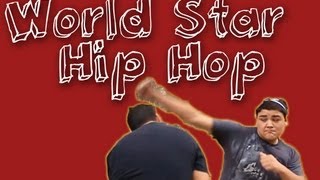 In this episode, we give you guys five easy steps on how to upload a successful video onto the internet! We've watched a lot of WSHH videos and get annoyed by a lot of things that are easily fixable!! This is obviously not a REAL video, it is a PARODY!! So please no hatred! We're just trying to be funny!!
You guys think we can get this on WSHH? LOL Tweet this vid hashtagging #WSHH and we'll see what we can do!! lol!
Special thanks to James Weible for helping us out last minute!! Means a lot!
Important LINKS:
Buy Our Shirts! http://seriouslywhat.spreadshirt.com/
LIKE Our FB Page! http://www.facebook.com/Seriously2What
Nelson's Twitter: https://twitter.com/IndXVisions
Jeni's Twitter: https://twitter.com/Jeni226
Nelson's FB: http://www.facebook.com/IndXVisions
Jeni's FB: http://www.facebook.com/jenifferalvarenga?ref=ts
Kris' FB: http://www.facebook.com/kris.alvarenga.3